Custom Built Inventory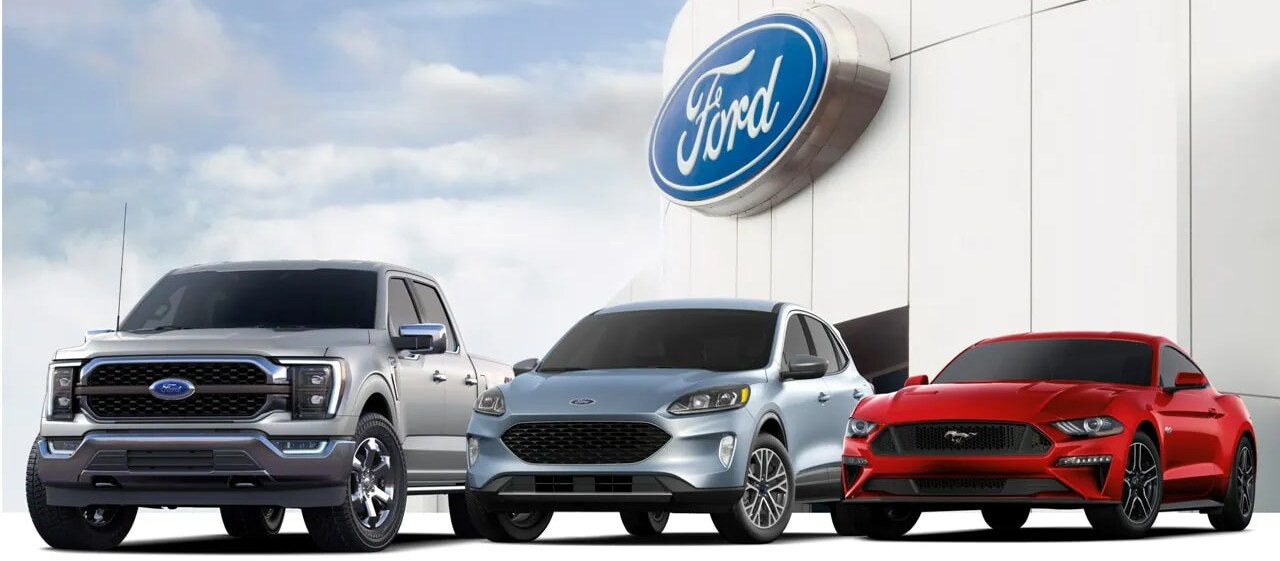 The Vehicle of Your Dreams
Your dream vehicle is only a short drive away. Choose a custom-built Ford from City Ford in Columbia City and experience true excitement in every mile. Drive home in a new Ford built your way. At City Ford, your satisfaction is our focus.
Custom Built Fords Pave the Way
Want a vehicle that withstands and carves its own path towards glory? Look no further than a custom built Ford. Since 1903, Ford Motor Company has been an automotive leader. Delivering the exceptional vehicles we rely upon to drive our lives to the next level, Ford cars, trucks, and SUVs make it easy to pursue perfection. Now, with custom-built Ford models at your disposal, you have more reasons than ever to drive.
We all love our Fords. When you see an iconic vehicle like the Ford F-150, you get a sense of excitement knowing you're in the presence of greatness. The F-150 is a light-duty pickup truck that works hard and helps you play harder. You're in for a great driving experience when behind the wheel of this truck.
In addition to the Ford F-150, there are many vehicles you'll love. Drive excitement in a Ford Explorer or Ford Mustang. The Ford Expedition is the family-friendly SUV you need to make great memories with those you love. And the Ford Edge and Ford Escape deliver a more stylish ride.
Choose one of these or a different custom-built Ford and experience a great ride for miles to come.
At City Ford, we put you first. We offer a variety of flexible financing options designed to help people, regardless of their budget, drive home happy. Our knowledgeable and dedicated sales team understands the importance of delivering excellent service and will go the extra mile to help.
You deserve a dealership that pulls out all the stops to serve you. You'll get that and more when shopping at City Ford.