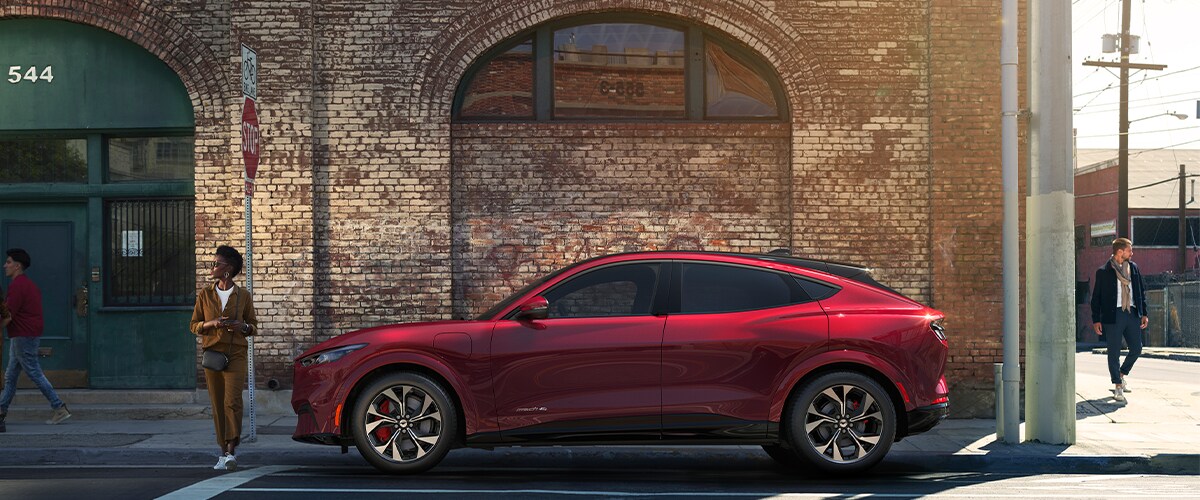 Coming to City Ford

2021 Ford Mustang Mach-E
Harness a New Kind of Power with the Upcoming All-Electric 2021 Ford Mustang Mach-E
An all-new exhilarating driving experience is on the horizon. The 2021 Ford Mustang Mach-E is a unique upcoming vehicle that channels the raw power of the Ford Mustang and condenses it into an all-electric SUV that offers zero to 60 excitement with zero emissions. So, if you're ready to seize freedom from a whole new angle, the Ford Mustang Mach-E will be ready for you here at City Ford soon. Dive into our overview to learn more about this exciting new addition to the Ford lineup and find out how you can reserve your own Mustang Mach-E today.
Powerful Electric Performance
The Mustang Mach-E runs purely on electric power, so you don't have to worry about making gas stops and sinking cash into fueling up. Whether you charge up at home overnight or stop at one of the many charging stations across the country, it's easy to keep the Mustang Mach-E running. When fully charged, the Mustang Mach-E has an estimated driving range of 300 miles, and you can get up to 47 miles of range back in ten minutes when you use a 150kW DC Fast Charger!
Standard rear-wheel drive
Available all-wheel drive
Easy to charge at home or at charging stations
Targeting zero to 60 miles per hour in mid three-second range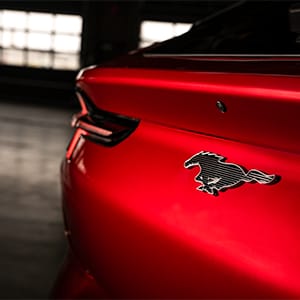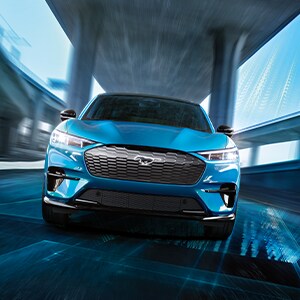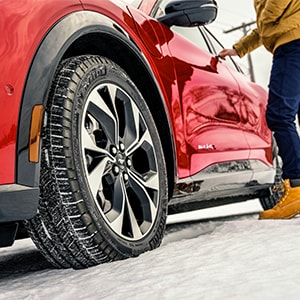 Exciting Features
The Mustang Mach-E offers a host of helpful features so that you can make the most of your drive. From cutting-edge tech features like a massive infotainment screen and Ford Co-Pilot360 Technology to innovative storage spaces under the hood (there's no engine there, after all), this electric SUV offers a wide variety of ways to enhance your drive.
Reserve Yours Today
The 2021 Ford Mustang Mach-E is due in late 2020, starting at an estimated MSRP of $43,895. You can reserve yours today by filling out our quick reservation form!
Reserve Your Mach-E
Hours
Monday

8:30am-7pm

Tuesday

8:30am-7pm

Wednesday

8:30am-5:30pm

Thursday

8:30am-7pm

Friday

8:30am-5:30pm

Saturday

8:30am-5pm

Sunday

Closed